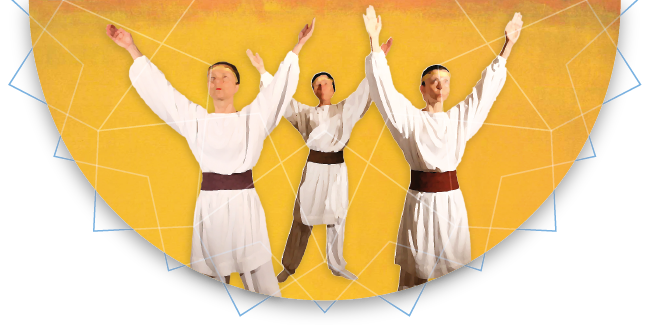 gurdjieff movements
Margit Martinu
Was born and raised in Prague. Her training included dance based on the Jaques-Dalcroze method and Russian-school artistic gymnastics, which focused not only on movement but also on the development of sensibility to music.
In the 1970s, after moving to the West, she had the opportunity of study under direct pupils of G.I. Gurdjieff, following a ten-month course at J.G. Bennett's International Academy for Continuous Education in Sherborne, England, and studying seven years with Paul Anderson at the American Institute in the United States. In the early 1980s, after Anderson appointed her teacher of Gurdjieff Movements, she began transmitting the sacred dances to groups in various countries.
Margit Martinu leads Movements seminars and groups centered on the search of the meaning of "inner work" and on exchanges of experiences between participants. She produced several public demonstrations of sacred dances as well as concerts of Gurdjieff/de Hartmann music. She recently traveled to Armenia, where she led an introductory seminar for a group of young Armenians.
She lives in Italy and teaches in Europe and the United States.
She has been a pupil of Chogyal Namkhai Norbu, Tibetan Teacher of Dzogchen, since 1982.